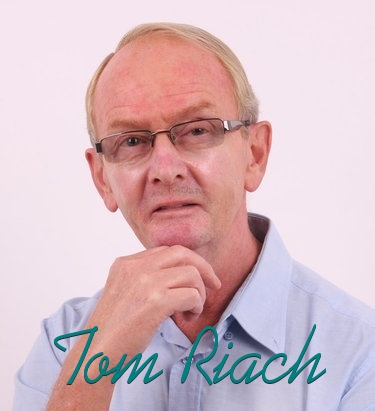 Available NOW - My LATEST BEST SELLER!
WINNING BIG IN LIFE AND BUSINESS
My other current titles
MASTERING THE ART OF MAKING MONEY
SELF-IMPROVEMENT SHOULD BE FUN!
THE SIMPLEST SALES STRATEGY
and joint project THE CARDBOARD SUITCASE
Click on titles to see books. Available in Paperback and Kindle.
And click on My Photo for all my latest news.

Click Free EBook Offer to learn how to get a Kindle version of your favourite title Completely Free!

BROWSE MY BOOKS
As an entrepreneur I've learned a lot about successful living and how to make the most of whatever life throws at me. So as a business consultant, life coach and writer my mission is to inform, inspire and ignite you to take action; to seize control of your own life by leveraging your own skills, talents and abilities in the same way as I have done. Learning and earning should be fun, so my books are both humourous and enlightening. Texts are based on my own real life experiences and expressed in simple, easy language. I'm told that they are a joy to read and very often life changing too! Judge for yourself.
MASTERING THE ART OF MAKING MONEY

Why can one person create vast wealth with apparent ease, whilst another flounders in permanent poverty? Is there a secret to success known only to a few? I assert that there is no short cut to riches but that there is an art to making money based on the manner in which you conduct your life; and by altering the way you think of success and by following my simple strategies you may well come to master it! With a mix of real life experiences, fun stories, professional insights and a powerful punch, I disclose in exact detail how to fulfill your dreams of wealth and prosperity. This book is my blueprint to spectacular financial success. The life of which you dream is here within your grasp! Click to see Amazon page.
SELF-IMPROVEMENT SHOULD BE FUN!

"This book gives a gloriously original view of personal development, what it is and what it means. It is seriously well written, addresses the topic with real authority, is often very funny and is inspirational too! There is no other book on the subject comes close to matching the author's unique mix of gravitas and humour. Joseph T.Riach (Tom) has brought his lifetime of experience in assisting people in their lives and businesses to life in vivid fashion in a rich blending of his personal views, experiences, anecdotes and conclusions. He expresses with authority and clarity his belief that bettering yourself should be an enjoyable endeavour and helps you to identify why and how personal development will work for you. His motto is to live life, laugh and love! - and become a better person as a result." - literary review. Click to see Amazon page.
THE SIMPLEST SALES STRATEGY

Can you sell anything to anyone just by being yourself? I say 'Yes'! And in this book I reveal how and why. Every single person on the planet sells every day whether you know it or not - the act of attracting a mate is the perfect example - and what you sell is, yourself! So you may as well know why and how you sell and you had better do it well. Thus armed you will improve your life and relationships, increase your financial wealth, raise your self-esteem and how others perceive you and you will be prepared to sell professionally at a high level where that is your aim. So whether just an ordinary guy intent on becoming a better communicator or one with aspirations to be a top sales professional then this book is for you. It provides an easy and quick way of ensuring that you are promoting yourself to the full and are on top of every situation ... professional or otherwise. Click to see Amazon page.
WINNING BIG IN LIFE AND BUSINESS

"Do you dare to be different? Do you want to own your own future? If so, just waiting for things to happen will involve a long wait! You need to grab control of your own destiny and this book will help you to do just that. The title says it all! Tom Riach brings the full weight of his extraordinary entrepreneurial experience to bear with his remarkable revelations. In a series of easy lessons and fun stories he explains how determination and working smart are the keys to great achievement and shows how you can copy his success. Reading the first part will change the way you live your life; reading the second part will transform your view of working for yourself; and in the third part Tom reveals - for the first time - how to acquire substantial businesses totally free of cost and then run them without spending a dime! Stand by for a truly life-changing experience. As with all of Tom's works, this one is easy to read and laced with humour. From every angle, the read is an absolute gem." - literary review. Click to see Amazon page.
THE CARDBOARD SUITCASE

That's me (left in photo) presenting Peter Giacomini with the first proof copy of his autobiographical novel which I re-wrote, edited and published for him. The Cardboard Suitcase is biographical but it's also a romantic adventure presented with passion and humour. Peter's story spans six decades, four continents, a host of countries, people of all shades and dozens of the world's finest luxury hotels. It's an epic tale of a lad born into poverty in northern Italy but who cherished a dream to wait on the rich and famous in the splendour of grand hotel restaurants and whose eventual rise in the industry far exceeded even his wildest ambition. This roller coaster of a read will make you smile, wonder, grimace and applaud in turn; it gives an intimate insight into the 'behind-the-kitchen-hatch' workings of international five star hotels and their restaurants such as you never dreamed existed! Click to see Amazon page.
Website by JTR : : : © Copyright Joseph T.Riach 2017-present : : : All rights reserved No.